two days ago i got my first Tattoo. i thought it was going to hurt but it didnt. i think i am already addicted :P

the story behind my tattoo is i had a cat named Johan Sabastian Bach. he was a silver tabby who meant the world to me. he was like my child. a few weeks ago i found out he had a severe tumor in his tummy so i had to put him down. i immediatly started a design to remember him by. and two days ago i got it. i love it. it is healing nicely and all that too. well enough of my babbling. the tattoo was done by Jon at The Purple Scorpion/Lion's Den in Gloucester, MA. www.lionsdentattoo.com

here they are: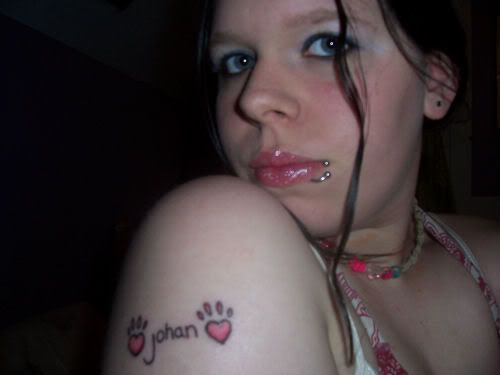 sorry my face is so ugleh.